Biography
Richard J. DeAngelis, M.D.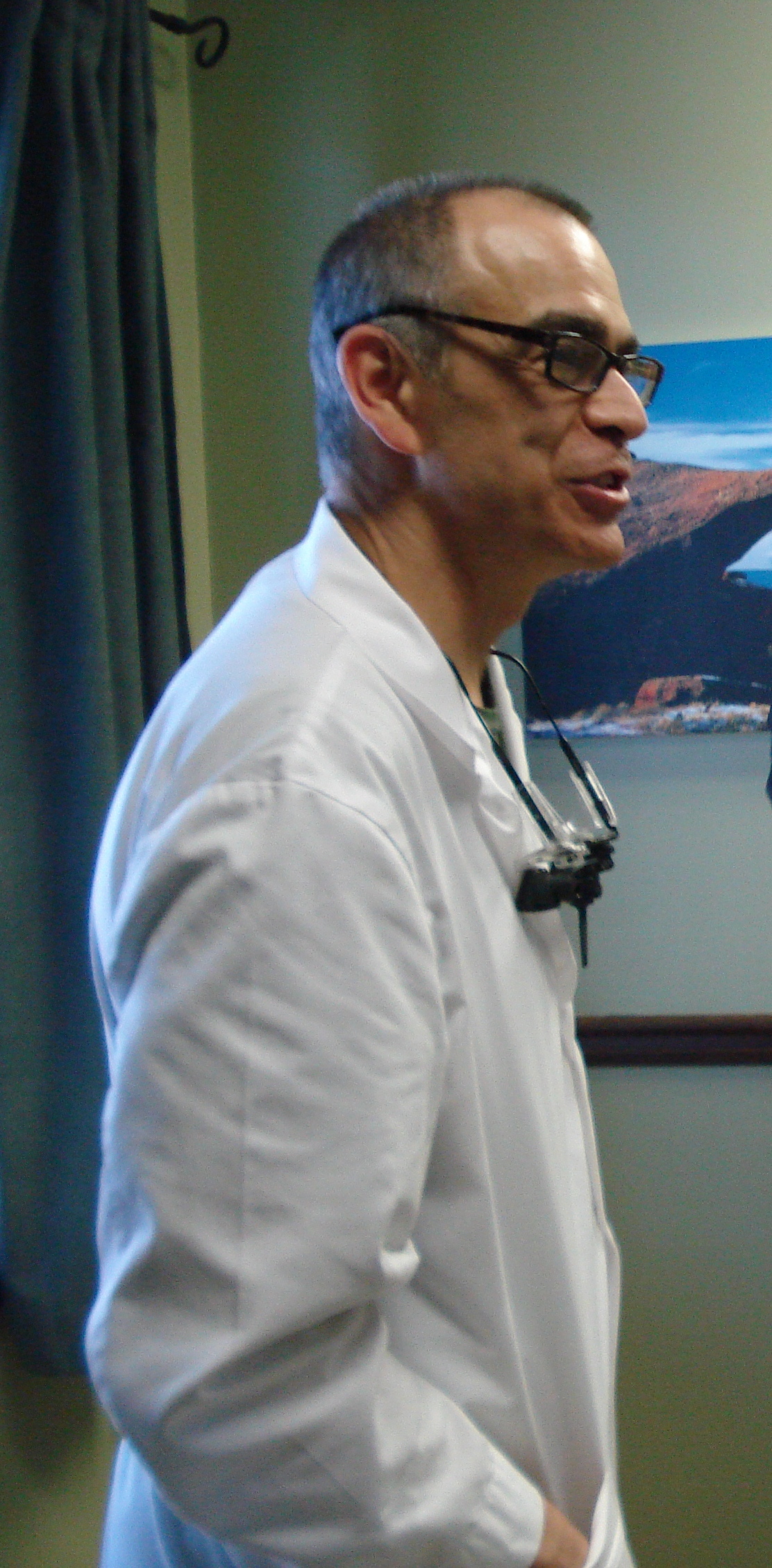 A Brief Biography
Dr. Richard J. DeAngelis, the second born of five boys, was raised in Morgantown, West Virginia. Though all of his brothers followed in their father's footsteps to pursue real estate development or building construction, Richard was always drawn to more personable pursuits. His propensity in childhood to take things apart challenged him to put them back together without many leftover pieces. Ultimately in choosing a career Richard saw a different way he could use his version of "construction" skills. Following the example of his favorite uncle, Richard decided to pursue a career in the field of medicine.
It seems fitting, in retrospect, that his profession and passion is intimately involved with taking pieces out of his patients and then putting his patients back together again. But in his day-to-day practice since 1991 as a board certified dermatologist and Mohs micrographic surgeon, Dr. DeAngelis' goal has been to leave out certain parts—the skin cancers that he meticulously and methodically excises from his patients.
Dr. DeAngelis is a second generation Mohs Micrographic Surgeon, and his practice in Anderson, South Carolina, is entirely devoted to skin cancer screening and treatment. Dr. DeAngelis spent approximately two years training under Dr. Rodney Kovach, to whom Dr. DeAngelis will always be indebted. By the end of their time together, Dr. Kovach and Dr. DeAngelis had co-authored a chapter entitled "Mohs Micrographic Surgery" in a medical textbook published in 1991. Dr. Kovach is board certified in both dermatology and dermatopathology and was personally trained by the late Dr. Fredric Mohs, the pioneer of the Mohs micrographic surgical procedure. Dr. Kovach recently retired from the Chairmanship of the Dermatology Section at West Virginia University.
Since 1991, Dr. DeAngelis has personally treated countless pre-cancers and over thirty thousand skin cancers. He presently utilizes the most technologically advanced diagnostic tools available to detect skin cancer in its earliest stage. For example, by utilizing epiluminescent microscopy, also known as dermoscopy, Dr. DeAngelis can literally look into the layers of the skin. This early detection device allows Dr. DeAngelis to visualize subtle changes that are characteristic of both early and evolving skin cancers, which are sometimes undetectable, even to the trained but unaided eye. When a patient's treatment requires a more aggressive approach, Dr. DeAngelis treats the most challenging skin cancers with the gold standard of treatment—Mohs Micrographic Surgery.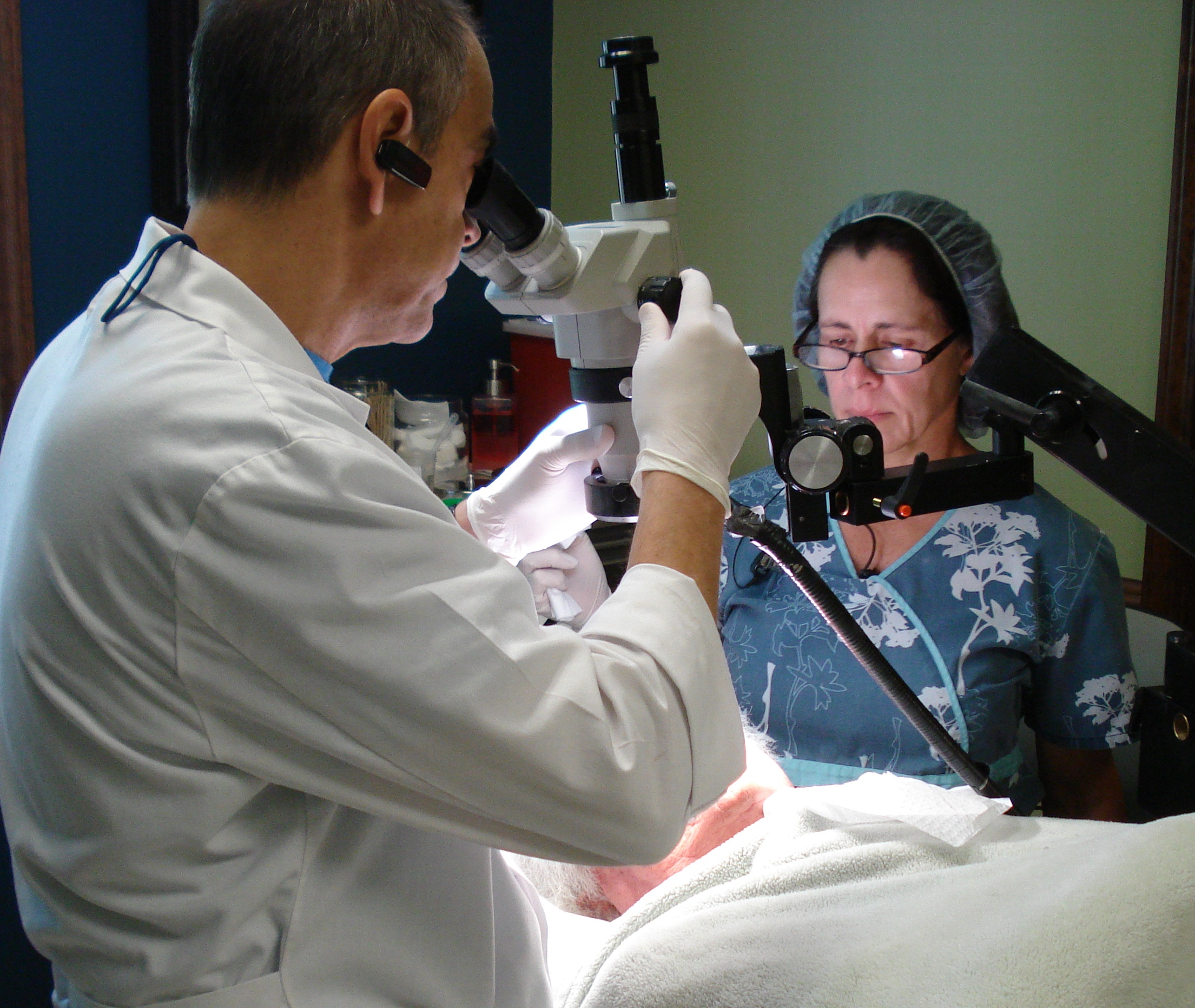 Finding ways to improve the visualization of skin cancers is not only essential for the early detection of skin cancer, but Dr. DeAngelis is one of the very first Mohs surgeons in the country to actually perform Mohs surgical excisions while working through an operating microscope. The development of this "enhanced" Mohs micrographic surgical excision method improves the accuracy of his excisions and allows for an even greater degree of tissue conservation during surgery. This is of particular importance when a patient's skin cancer is located in the delicate tissues surrounding the eyelids, lips, and nose. Dr. DeAngelis has always performed the vast majority of his own reconstructions following the removal of skin cancers from all over the body. He has definitely lived up to his childhood nicknames "Rick the Pic" and "the Pic-Pic," in that he is extremely picky, a perfectionist to a fault.
Dr. DeAngelis is happily married and is challenged daily by four beautiful and interesting children. During his spare time, he tries to keep up with them and always hopes to participate in every facet of their lives. "Dad" never seems to forget his vocation, however, because he insists on wearing funky, floppy hats and long-sleeved shirts, even in the blazing South Carolina summers. So let's just say that he'll continue to participate in his children's lives—as long as they'll allow it!
Above all else, Dr. DeAngelis strives to always put his patients' best interests first. He deems it an honor and a privilege to have befriended and learned from so many patients since he began his private practice in 1991. He will remain forever indebted to them for the many ways that they have contributed to his life, both personally and professionally.
Curriculum Vitae
For Dr. DeAngelis' Curriculum Vitae, please see this PDF:
Curriculum Vitae Richard J. DeAngelis, M.D.